SATURDAY, SEPTEMBER 8, 2007
Group celebrates conservation of Louis' Bluff
By Trevor Kupfer, Dells Events

About 80 people gathered at the Frank and Mariana Weinhold residence Wednesday to celebrate the conservation of Louis' Bluff.

"We owe Frank, Mariana and their children, a great debt of gratitude," said Jim Welsh, executive director of Natural Heritage Land Trust.

With the help of the land trust, the Weinholds successfully set up a conservation easement on their property, which — among many other things — includes Louis' Bluff.

"Nobody can own Louis' Bluff," Mariana Weinhold said. "You share its beauty with the world."

Participants at the event includes hordes of representatives from the DNR, land trusts and conservation groups. Others included Mayor Eric Helland, Rep. Sheryl Albers, Stewards of the Dells President Debbie Kinder and Bud Gussel of the Dells Country Historical Society.

The three families who owned the property before the Weinholds were also present including Louis Dupless' grandson.

"Thank you all so much for coming out here today," Frank Weinhold said. "We are truly moved beyond words."

The Weinholds organized the event, which began with a light lunch followed by two cakes depicting the bluff. Afterwards, Welsh and Frank Weinhold briefly spoke about the easement followed by several enthusiastic rounds of applause.

In a surprise speech immediately following, DNR Conservation Biologist Thomas Meyer presented the Weinholds with a sign acting as an official promise to dedicate Louis' Bluff as a State Natural Area within the next year.

From there, participants explored the picturesque land by foot or by boat. The area includes pristine plant life, rare rock formations, marshland and the Dupless family grave site.

"If this is your first time out here, I'm expecting you'll be as awe-struck as I was when I first toured this place," Welsh said.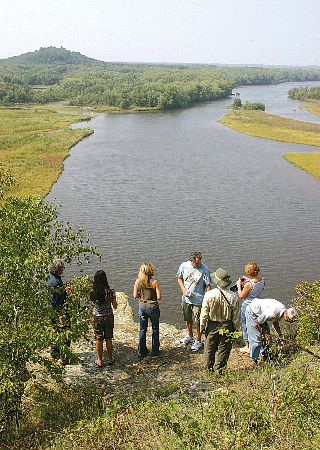 Frank and Mariana Weinhold held a celebration at their home Wednesday for the Natural Land Trust's recent conservation easement of Louis' Bluff. Many of the 80 guests at the celebration explored the bluff in awe of the view.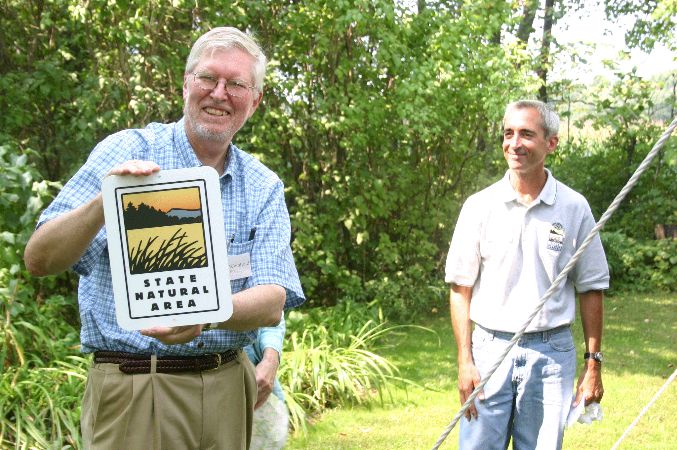 A DNR representative gave Frank and Mariana Weinhold a sign Wednesday to act as a promise to include Louis' Bluff in the state natural area within a year.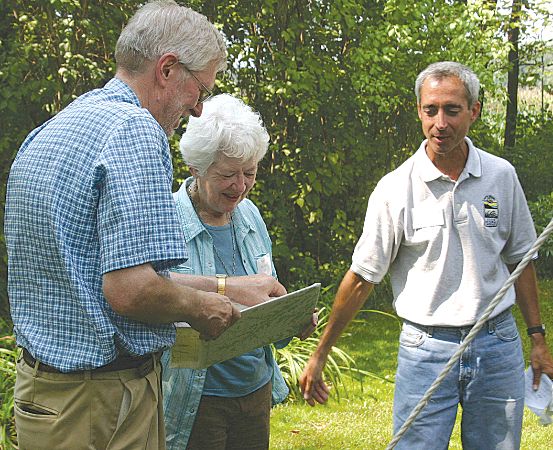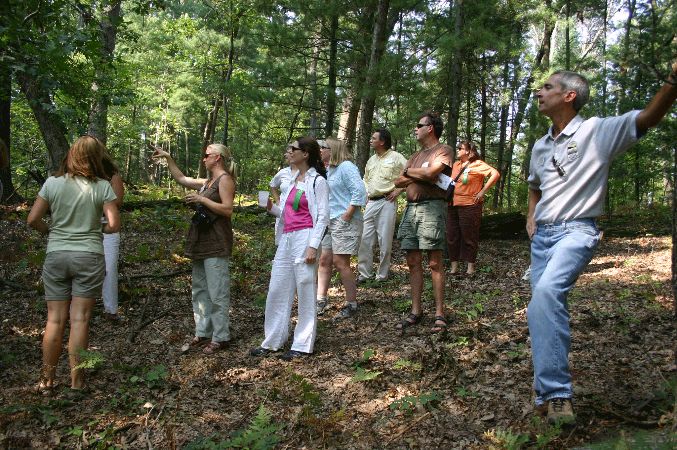 Many of the 80 guests at the celebration took a tour of the Weinholds' more than 100-acres of land that includes Louis' Bluff.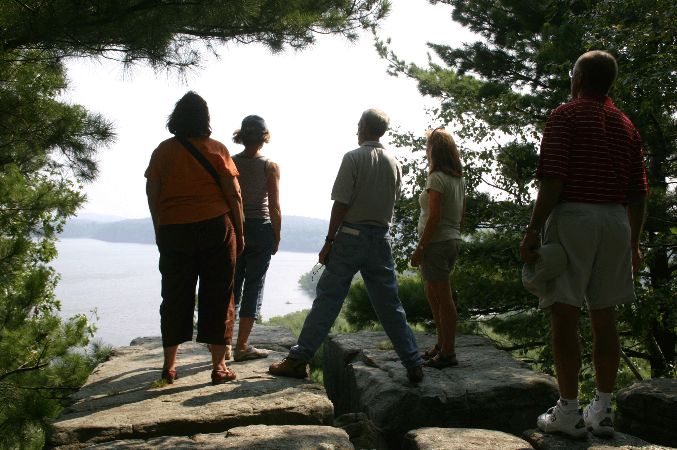 Members of one tour of Louis' Bluff enjoyed the south view from the bluff.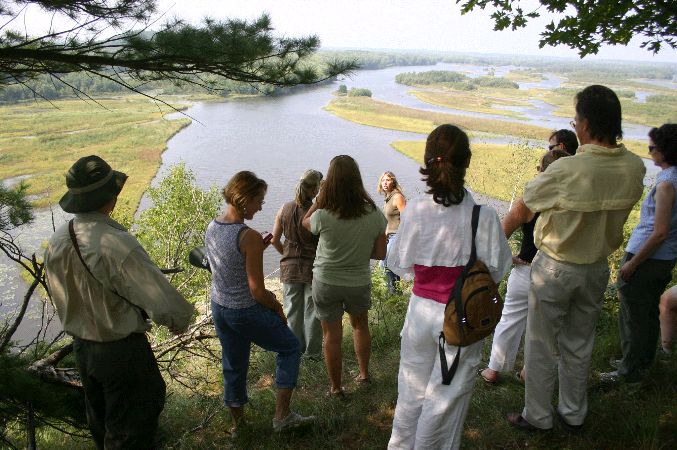 Members of one tour of Louis' Bluff enjoy the view from the north side.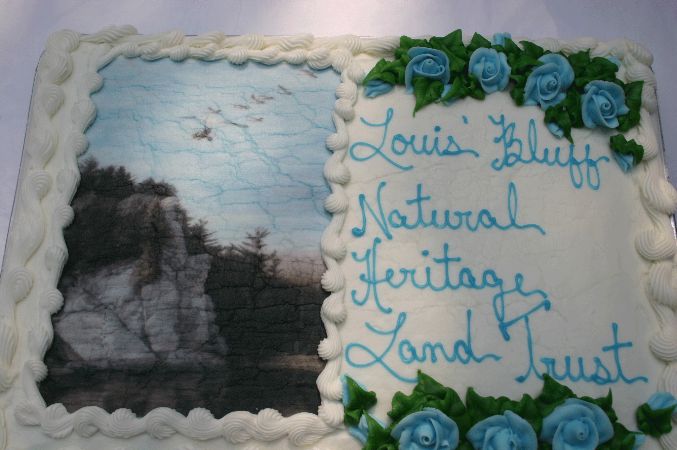 Following the lunch at Wednesday's celebration, the Weinholds brought out two customized cakes depicting Louis' Bluff.

Jim Welsh, executive director of Natural Heritage Land Trust, spoke to the 80 guests following a brief lunch during a celebration of the conservation easement for Louis' Bluff.